SHOW REVIEW: James Angell
January 4, 2003 - Lola's Room at the Crystal Ballroom (Portland, Oregon)
By: Michael R. Lee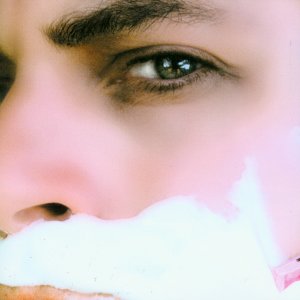 It's a little after midnight when James Angell finally takes the stage at the intimate Lola's Room, moving quickly into "Ooh Love", also the opener on his critically acclaimed album "Private Player". Angell is joined by John Taylor (Duran Duran) on bass, Tony Lash (Heatmiser, Elliot Smith) on drums, Daniel Riddle (King Black Acid) on lead guitar, Kevin Cozad (Neros Rome) on keyboards and Jon Fell (Pope Wyrm) on guitar. With only four rehearsals under their belt, they effortlessly shape the album's songs into live incarnations. "Who's Wakin' Me Up?", "Ed Blue Bottle" and "Call Off The War" follow in the same order as they appear on the disc, with the latter two tracks coming across a lot heavier live through a wall of sound. "Hiding In Plain Sight", a new number, gives the crowd a gentler moment, with its sweet infectious melody. At this point Angell announces that the next song, "Picture Perfect" only requires three band members, the others sitting out reading magazines and he playfully points out that John Taylor is reading Vogue, naturally. With little more than piano, keyboard and Angell's emotive vocals, this was perhaps the night's highlight. "Ice Cream & Pez", another new song, revolving around Angell's piano and singing, leads us into "Treat Song", as Daniel Riddle's guitar reaches fever pitch at times. Angell introduces the band and declares that "Dear Dying Friend" will be the last number of the night. Heavy on bass, soul-searching lyrics and the screaming chorus line play against a jagged electronic backdrop. It was a fitting end to the show.

As with the day's earlier in-store performance at Music Millennium, the short-lived band are remarkably tight, showing great chemistry. The midday, truncated set was quieter and more relaxed. A satisfying day and introduction to Angell's music.