INTERVIEW: Goldenboy
Los Angeles' Pop Gem Waiting to Shine (Goldenboy's Web Site)
By: Alex Steininger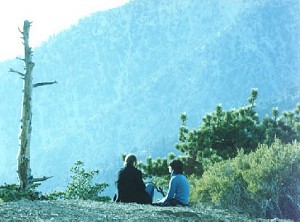 Goldenboy's two founding members, songwriter/guitarist/vocalist Shon Sullivan and bassist/engineer/producer/record label exec David McConnell, have quite the r?sum?. Sullivan is the touring keyboard player for Elliott Smith and guitarist for Neil Finn, as well as a former member of Josh Haden's outfit Spain. McConnell runs Satellite Park, the studio where Elliott Smith has been recording his next album. McConnell also owns and operates B-Girl Records, the label that will release Blue Swan Orchestra, Goldenboy's debut full-length, September 3. Along with drummer Bryan Bos, the trio has already earned quite a reputation around the Los Angeles area, playing shows with friends Smith and Grandaddy before their full-length was even recorded.

"The name started somewhere on a European tour. I can't remember," Sullivan says, thinking about how he earned the nickname that would quickly become his band's name. "Elliott said a little joke thing like, 'Hey Goldenboy.' Then (Smith's drummer) Scott McPherson's sister, Lisa, was booking a show in L.A. and they needed another band. Scott remembered me and told Lisa I was Goldenboy. Ever since then I've been Goldenboy."

Blue Swan Orchestra is a rare find, sounding little like a debut and more like a seasoned band's swan song. With a list of credits that include touring and playing with some of the best songwriters of today, there is no questioning how Goldenboy so successfully follows in their footsteps, adding their own touch, and expanding on so many other ideas.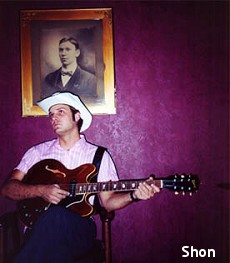 "Yeah, I guess. It really does rub off on you, in a good way," admits Sullivan when we discuss his touring with Spain, Neil Finn, and Elliott Smith.
The record came about naturally, with Sullivan entering Satellite Park to record a few songs and watching as it blossomed into a full-length -- and a band.
"For shows, it started out as me on piano and an acoustic guitar. I recorded different loops on a boombox and played them back through the tape player. Then I contacted David (McConnell). We've known each other for a long time. We started recording together. Bryan, who I've also known for a long time, was on the drums and David was on bass. Then some gigs came along and I asked them if they wanted to play, and they said yeah. It was all very natural. It wasn't forced or anything like, 'OK guys, we're starting a band.' It just happened."
Sullivan, who carries a hand held recorder with him wherever he goes, pieced the songs together, pulling ideas from many different spots to write the songs.
"A lot of the songs on the CD were written in different places," he says. "'Wild Was the Night' and 'Almost Perfect' were written while I was driving home from San Francisco, spending time with the guys from Oranger. I just sang in the tape recorder and recorded the ideas that way.
"You always get ideas in the most inconvenient places. You never get an idea when you sit down at the keyboard. It happens when you're late for work or something. 'Summertime' was written on tour with Elliott."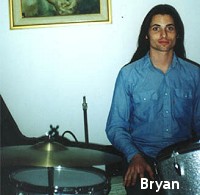 Smith contributes backing vocals to "Summertime," something Sullivan was unaware of until Smith had added his track to the song. "We recorded a 4-track demo of 'Summertime' and gave it to Elliott," Sullivan remembers. "Last summer, while I was on tour with Neil Finn, David was recording Elliott and they were listening to the demo in the car and Elliott was singing along and wanted to do backing vocals on the track so David set it up and he laid it down. I came back and heard it and it sounded great."
Demoing songs and adding to them in the studio is the preferred method of recording for Goldenboy, or at least that is the way it seems with Blue Swan Orchestra.
"Sometimes I like to record each track individually," Sullivan explains. "It starts to become a bit more unique each time you add something on.
"'Almost Perfect,' the C chord was a B turned down half a step. It was a lot more work in the long run, but it came out different than if people walked in and played together. It's all about the little discoveries, like this amp sounds good with this keyboard. For the record we weren't thinking live so much. Things like the chamberlain part, we play that live on a Casio piano."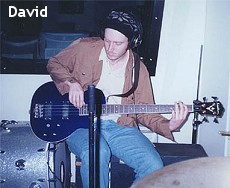 Experimenting in the studio and toying around with different sounds and textures, Sullivan learned a lot recording this record, and had a lot of fun in the process.
"I'm very proud of the record. It's my favorite thing I've got to be a part of.
"One of my favorite things on the record is the Farfisa keyboard on 'Sing Another Song for the Winterlong.' I like the textures. I also like the end of 'Almost Perfect,' the layering coming in with acoustic guitars. I'm a sucker for the instruments coming in gradually. Later on you can also hear this Korg I pulled from the trash, the chamberlain, and drums."
He then recounts the story of the Korg in the trash: "One day I went out for a walk and right around the corner from the studio there was a big old wooden keyboard sticking out of the trash. I took it home, not expecting it to work, and it did. Now we're using it all the time."
The quite-prolific band has "enough songs to do another record," all while they're still gearing up for the release of their debut.