VARIOUS ARTISTS
Beggars Group - Winter Sampler 201-2002 (Beggars Banquet)
By: Alex Steininger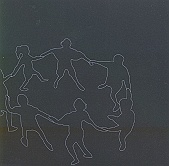 Beggars Banquet is one of the hottest indie labels, delivering everything from loud, combustible rock to quirky, experimental pop music. With their roster covering many different sounds, the label's latest sampler helps give those who are curious a good taste of what the label is all about.

From the new wave rock of New Wet Kojak ("Do the Math") and the good time acoustic lo-fi pop of Alfie ("You Make No Bones"), through Gorky's Zygotic Mynci and their sparkling indie pop ("Stood on Gold). Throw in Michael Sheehy's experimental pop (Mystery Train) and Badly Drawn Boy's lo-fi, home recording-sounding singer-songwriter style, and Beggars never fails to give you the best bang for your buck. Also featuring Hefner, Basement Jaxx, Tommy Guerrero, and Tindersticks, the label is a hotbed of musical talent. If you're at all curious about this eclectic, yet focused label, this compilation will turn you from a listener into a fan. I'll give this an A.