Rancid
Rancid (Hellcat Records)
By: Alex Steininger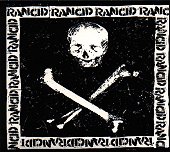 Rancid gets back to their roots with some streetwise, street punk that will knock you on your ass. Whereas on the past two albums the band has incorporated more pop, ska, and reggae, here they cut past all the bullshit and get down to business, rocking harder than they've ever rocked before, spitting out the punk faster and faster with each track.

Though, in true Rancid form, the band delivers a 1-2 combo of fiery hooks and punk venom, ripping through your body with a hook and then blasting you on your ass with some of the best punk you're likely to hear in the next few years. Hands down the best punk album of 2000! I'll give it an A.