Final Dawn
Under the Bleeding Sky (Candlelight Records)
By: Jeb Branin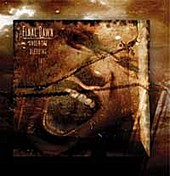 This album has been getting lukewarm reviews almost exclusively, so I was very interested in hearing it myself because I often find myself liking what others hate. That is almost the case here. Under the Bleeding Sky isn't a bad album at all, I just think it is being promoted poorly. The label buzz is that this is another top notch Scandi-death band. A claim that establishes pre-conceived notions about a death sound greatly tempered with melody. While there is melody here, it is NOTHING along the lines of what one expects from the higher profile Scandinavian bands.

FINAL DAWN seem far more influenced by Floridian death metal and oldschool Scandinavian black metal than they are by the likes of IN FLAMES. This is raw and rowdy death metal with a serrated, rather than smooth, edge. This is the kind of music that rips and tears, instead of slices and dices. If you are expecting a razor and you get an axe, you might feel disappointed, but that doesn't mean there is anything wrong with your axe.