INTERVIEW: Mark Mallman
After a 52-hour song, where do you go? (Badman Recording Co.)
By: Alex Steininger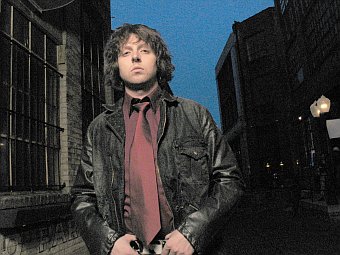 Minneapolis by way of Milwaukee singer/songwriter Mark Mallman has set the record not once, but twice, for the longest rock song ever performed. He originally set the record for a twenty-six hour long song and then doubled it, smashing the previous record.

"It consisted of six hundred pages of lyrics and one hundred musicians," Mallman says of the fifty-two hour song. "Each page of lyrics was five minutes, its how I kept time. I needed to pace myself. So I knew after each page five minutes had passed. It also doubled as a score for musicians."

Preparing for such a massive event, something Mallman didn't do for the twenty-six hour song, and learned from his mistake, Mallman ate healthy and took care of himself.

"During the performance I also ate healthy," he tells me, "and I had staff to help me out. It was the most fascinating endeavor I've ever done."

What did Mallman do after standing up on stage the whole fifty-two hours and performing a song?

"Of course, we did an encore," he laughs. "Then I loaded all my gear out and went home."

But Mallman doesn't want the fifty-two hour song to be his only accomplishment, and the only thing he is known for. And with the release of his latest, Mr. Serious, his first release on San Francisco-based indie Badman Recording Co., there is no reason why Mallman's music can't get him the notoriety his stunts have garnered him.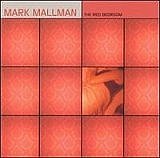 The follow-up to his 2002 release on Guilt Ridden Pop, The Red Bedroom, a very personal and dark record, Mallman went into Mr. Serious to have fun and make a record people could rock out to and blast at parties while having a good time. Though, as he admits, the title was just, due to the rigorous, strict recording schedule that Mallman put to himself and the musicians on the record.
"The title is very fitting to the record," Mallman offers up. "I push my band hard, I push my management hard. I'm a ball buster but I do it to myself. I'll forget to eat and go days without sleep."
"I'm really happy with the way Mr. Serious turned out, though," he says with pride. "I've never done a record like it. It's all to a click track, except for the last song ['I Work Here, I Grew Up Here']. It's not loose, it's rigid. It's a very meticulous record for me. My goal was to get down to brass tax. I wanted a very precise record." Precise he got, sticking to his original demos and deviating little from his course.
"I recorded the record in a month, so I didn't have much time for experimentation," admits Mallman. "So the songs on the album sound a lot like the demos I did in pre-production".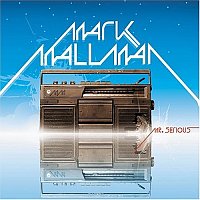 But the record wasn't all serious, at least lyrically, which is something Mallman wanted to avoid on Mr. Serious after having laid it all out on the line with The Red Bedroom.
"The Red Bedroom was very personal," confesses Mallman. "So with this record I wanted to not be so personal. It's a rock record. You always want to go backwards from where you are. So with Mr. Serious I wanted to make a good time party record. At least to me that is the most party time record I'll ever make. But I wanted to make a rock record where we could jump around on stage and play it live."
However, once the record was done, Mallman wasn't sure of a home for the record. Having landed a manager in 2002, though, his manager sent out the record to a lot of labels and San Francisco's Badman Recording Co. was interested.
"I don't exactly sound like anything else on Badman, but I consider myself first and foremost a songwriter, and Badman has great songwriters," says Mallman on why he decided to sign with the label.
"When you record a record," he continues, "You never know until the record is in your hands if it is actually going to come out, no matter what record label you're on. There are so many horror stories of labels not putting out records. So I feel fortunate that Badman put it out".
With the record in store now, Mallman plans to continue touring the Midwest and East Coast as much as he can, and hopes to hit the West Coast again in the spring or summer.