Some By Sea
Get Off the Ground If You're Scared (Kringle Recordings)
By: Alex Steininger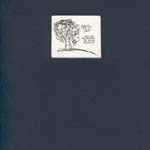 With the earnest songwriting that propelled Death Cab for Cutie to national prominence, and with a sound that is reminiscent, Some By Sea outdo Death Cab at their own indie rock game, delivering crisp, refreshing melodies wrapped in a homespun, organic package, not too produced, but not too Lo-fi.

On their debut, Get Off the Ground If You're Scared, the Federal Way, Washington outfit know how to play to many different crowds. Creating a warm, inviting sound, enriched with cello and various other instrumentation, going from fragile acoustic guitars and vocals that seem as if they're at once ready to give in and at another time ready for the fight. While the next moment, if in a regretful tone, they easily, sturdily say how it's going to be without looking back.

Get Off the Ground If You're Scared has the weeping acoustic, singer-songwriter feel on some of the tunes, but the band definitely knows how to bounce and bop, creating other songs that are more upbeat and up-tempo, jarring you to nod your head - and sing along.

Here is a promising band that indie kids and non-hipsters alike can embrace, dance to, sing along with, and cuddle up in a warm blanket and cry to. I'll give it an A.