SHOW REVIEW: Deep Purple Communicate on a Cosmic Level
By: NICK MLATCHKOV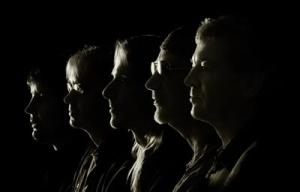 Following their successful February 27th gig at Massey Hall and a fantastic appearance on the Mike Bullard show the next day, which somehow served as Mike's swan song on Global TV as it was cancelled soon after, Deep Purple almost sold out the 16,000 seater Molson Amphetheatre in Toronto on August 21, 2004. The evening was as quiet and beautiful as six months ago.

Opener Joe Satriani was caught in a mediocre phase attempting riff-based tracks including the title song of his new album "Is There Love In Space" up until he decided to demonstrate his brilliant guitar technique. Thereafter he and his quartet blasted off a wall of steel hard sounds as Satriani exploded in a series of complex licks which involved audience participation. Thus the band's sound changed dramatically, encouraged by fans.

Anticipation quickly increased as crew members prepared the stage for the kings of hard rock. Formed in Hertford, England as Roundabout, the group's initially assembled as a backing band for ex-Searchers drummer Chris Curtis before heading for Munich, Germany. Ian Gillan appeared in the same white suit he wore on the Bullard show, Roger Glover'd put a red sleeveless shirt on, Ian Paice /only surviving founding member/ had his hair cut off short and Don Airey's organ sounded brilliantly right from the start. They quickly entered into "My Woman From Tokyo" sounding as exactly as on the monstrous "Made In Japan" live LP, 32 years ago, filling up the venue with sonic perfection thus knocking to pieces the preconception that Molson Amphetheatre is a sonically poor built up arena. When introducing a couple of tunes from the new album Deep Purple demonstrated extraordinairy abilities in spellbinding the audience. Shouter Gillan proclaimed "You're fantastic!" as they launched into "Knocking At Your Back Door", followed by "Perfect Strangers" from the album of the same name. It sounded so amazing it became apparent this is another of the band's timeless classics. The title track of the 2003 record "Bananas", dealing with injustices in the Banana rebublics, followed through. Then guitarist Steve Morse accepted the challenge exposing he's perfectly prepared to communicate with other civilizations through his instrument. We're transfered directly into space feeling as it were a Sun Ra concert! Don Airey took control thereafter showing off his strength on the keyboads with a series of fragments from classical pieces which echoed far on the lake. Logically the whole band returned with fantastic renditions of "Highway Star" and the US Top 5 hit "Smoke On the Water", with the only difference from the original being Morse's guitar licks on the latter. The venue erupted with massive continuous emotions as Purple left.

They came back quickly venturing into "Speed King", a cut known for its complex structure. Gillan sounded so close to the firstborn version on the "In Rock" album. He introduced the closure, their first American chart topper "Hush" which appeared as a minor quibble given the distinction between his and Rod Evans voice.