Scars of Tomorrow
Rope Tied to the Trigger (Victory Records)
By: Jeb Branin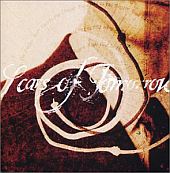 It took my awhile to dig this CD out and give it a good listen because I had read a plethora of reviews that pegged it as mediocre at best and redundant at worst. Comparisons to label mates ATREYU were plentiful as well and I'm not a huge ATREYU fan.

Well, not for the first time, the reviews were wrong. You would think after 20 years in the zine "business" nobody would be more skeptical of the hype than me, but I'm a slow learner apparently.

Rope Tied to the Trigger is a very solid offering from a band that has found an intriguing take on the death metal/screamo crossover scene. Musically they are almost pure melodic death metal. The guitars, bass and drums are set on "crush, kill, destroy" mode.

Hardcore breakdowns and "PANTERA staccato" riffs are plentiful, but are used as a way to add expression to the music, not to drive the tunes. The vocals are a mix between standard demon growls and almost spoken emo-esque styling. The merger of the two approaches is often used in the same song giving the album a duality that shows in fascinating clarity how the exact same music can take on a completely different vibe based solely on vocal variations. When the vox are growling the exact same riff sounds more brutal than when the lyrics are spoken. When both voices are used concurrently, the music sounds more complex and dense than when only one voice is used; even if it is in the same song. I find it very interesting. But don't buy this because it is interesting; buy it because it kills on contact.