INTERVIEW: Death Cab for Cutie
Indie Rock Stars (Barsuk Records)
By: Alex Steininger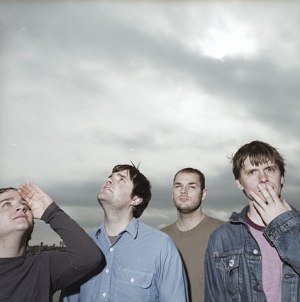 "The venues are getting bigger and crowds are getting bigger, too," says Nick Harmer, bass player for Seattle-based indie-rock darlings Death Cab for Cutie, who, prior to releasing their fourth full-length, Transatlanticism (Barsuk), saw their hype reach a feverish high, with fan zines and big glossies alike aching to do a something big on the band.

"When we were making The Photo Album," he recalls, discussing Transatlanticism 's predecessor, "our careers were just starting to build. People were just really starting to take notice of us. There was no lead press, no huge hype building before the record came out, not like with the new record.

With mounting press and hordes of attention thrown their way for Transatlanticism, most bands would buckle under the intense pressure of not only following up an album like The Photo Album, with beautifully layered, well-crafted melodies, and shining pop hooks, all placed alongside poetic, embracing stories of the highs and lows of life. But, to not only one-up it musically, but to outsell and grow on their already respectable, cult following.

However, as Harmer tells it, the band didn't allow any outside pressure to distort or hinder the album they wanted to make.

"Most of our expectations came internally. We knew we'd make a slower record, a record that showcases all our multi-instrumental attempts. One that better captures the essence of the band," he says without hesitation. "And I think we accomplished this".

"For the most part we really worked hard to get to a point to trust each other," Harmer continues, telling me about the months leading up to the recording of Transatlanticism. "So the weird, negative pressures, there was none of that."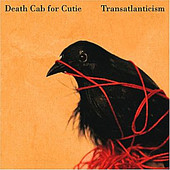 "There has always been trust within the band, it's always been there. It was never awful," Harmer adds. "Like any band, there has been moments all along where we were at each others throats or not supportive of others' ideas in the band. But, with Transatlanticism, there was none of that. We all know each other well enough now and are really good friends outside the band. It's not like Chris thinks I'm a crap player because he wants me to re-record a bass part."
With the band better and stronger than ever before, and with a new level of trust embraced, things seemed to flow smoothly and painless for the band. But, Harmer is also quick to point out the record wasn't an easy record to make, and while in the studio they did have to push themselves and test the boundaries of what they could do to make sure it turned out the way they wanted it to.
"We had moments when we realized something didn't turn out the way it should have and we went back to the drawing board," he tells me. "But, even the times when something wasn't working, it was never doom and gloom. We put our heads together and then would get excited about some new ideas, and we'd all get very creative again".
Harmer elaborates: "There were fun and spooky moments that happened while we were recording the record. Some noises would happen or something would click into place that we didn't think would happen. Strange, happy moments like that. Magical forces at work. It seemed to grow out of all our energies in the room."
The band is currently touring Europe, and will head back out for their second U.S. tour in support of the record in late March and April, before then heading to Australia to support the release down under.
"Not everything that comes to us is a total surprise," Harmer says of the band's new found fame. "But people buying CDs and coming to see us will always surprise us."