INTERVIEW: Quasi
Indie-Pop Darlings Back With Some Hot Shit (Touch and Go Records)
By: Alex Steininger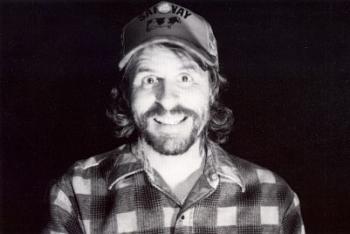 "It's the first song on the album," says Quasi front man Sam Coomes. "It's catchy."

So goes the story behind Hot Shit, which leads with the title track. Hot Shit is the Portland, Oregon-based duo's sixth full-length, and second for indie Touch and Go Records. Quite possibly their most accomplished record to date, the band employed a reverse technology; it didn't use the Roxichord sound it is revered for. Instead, they chose to open the doors to other sounds and ideas to give the songs a new life.

"We did not incorporate the Roxichord sound [on Hot Shit], which we used a lot on most of the other records," reports Coomes. "This opened up some room to use other sounds, and that helped us think about the songs differently."

Coomes, now with a child, prefers to take things slow while he tends to his daughter. The band, which also includes Sleater-Kinney drummer Janet Weiss, records at home, working in sessions around their lives.

"The record was pretty easy to make," Coomes informs me. "[And it was] pretty fun. We just worked on it on and off, as time permitted."

He pauses and then continues, "It's a good way for us to work, these days."

Coomes has also adopted a unique touring schedule, which, though admittedly isn't the best financially, helps him stay close to his daughter. To promote Hot Shit the band will break up the U.S. into three small tours, rather than one long tour.

"It's really just for me to not be away from my daughter too long while she's so young," Coomes says with so much love for his new child. "It doesn't help Janet with Sleater-Kinney, I don't think, and financially it doesn't really make sense. It's just that it's important to me not to be a shitty father, so we try to accommodate that and keep moving forward.

"We'll still make the rounds," he reassures.

Coomes, following the birth of his daughter, completed a solo album under the moniker "Blues Goblins" earlier this year on the Portland-based indie Off Records. Off Records has gained notoriety in the past year for their special one-off projects, including the upcoming tribute to Hedwig and the Angry Inch movie, with Yo La Tengo fronted by none other than Yoko Ono as one of the songs on the various artists disc.

The gritty blues-rock album helped Coomes with his singing and guitar playing, he informs me, further allowing the band to explore and re-create Quasi, especially as they move beyond the Roxichord sound they had implemented on past records.

"I don't feel the record is particularly dark," replies Coomes, when asked if he felt the record was more experimental and less pop than its predecessors were. "I also don't think we've ever done a record of straight pop tunes, but I think there's something to what you're saying. I don't know, we just try to make a record that feels good to us at the time and they turn out however they want to turn out."

According to Coomes, some of the highlights including "Sunshine Sounds", a song he is very proud of yet seems to get overlooked on the album. As he puts it, "I really haven't heard anyone else mention anything about that song."

Coomes admits that after making several records, Weiss and himself don't dwell on small things anymore. If they forget to include or leave out an idea while making a record, the band makes a note of said idea and saves it for the next record. "You can't fit every little idea you have at a given time on one record," he points out.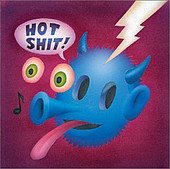 When asked if Hot Shit is the band's best record to date, Coomes is hesitant to reply. He thinks about it and says, "I don't know what our best record is. I'm always more attached to the latest one. I'm glad that our sixth record would be in the running for our best record, that we still have the whatever it is that the people who listen to us are interested in."
He thinks some more than adds, "It's possible we have yet to make our best record."
The band is currently gearing up to do the West Coast leg of their tour to promote Hot Shit. They'll be bringing the loud rock band Hella on tour with them, as both members are huge fans. Look for Quasi near you promoting Hot Shit.