INTERVIEW: Califone
Califone Discusses Latest Album (Perishable Records)
By: Alex Steininger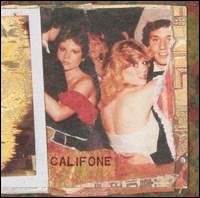 Tim Rutili, ex. Red Red Meat mastermind, and his band, Califone (featuring former Red Red Meat member Ben Massarella), recently released their fifth full-length to date, Quicksand/Cradlesnakes (Thrill Jockey).

The band's most thought out, well-composed album to date, it marked a turning point in the band, learning more towards structure than experimental, as they have done so in the past.

"It was conscious," Rutili says of the progression. "We enjoyed working on the writing more this time around, especially the words."

"There was still a lot of experimenting with sounds, arrangements and possibilities," he continues. "But it was mostly done within the songs. There are a few little chunks on there that are totally improvised but they are used more as bridges between songs."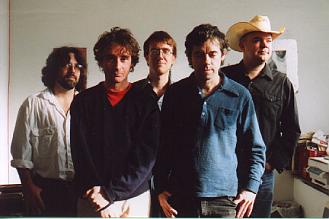 To help accomplish this, the band spent a lot of time mixing the record. They would subtract sounds and taking out the abundance, only going with what was needed, making it a bit more sparse than previous releases, but lending a hand to the structure and more concise sound of the record.
"This time it seemed to be about trusting ourselves and also not becoming to attached to anything," Rutili recalls. "Letting the songs be what they wanted to be."
This new approach helped Rutili and the band complete songs they previously thought they couldn't finish, such as "Your Golden Ass" and "(Red)", song ideas they had attempted in the past but could never quite get right. Rutili also points to the addition of Jim Becker and Joe Adamik, both of who which handled a variety of instruments, as another reason why the band was able to progress so much on Quicksand/Cradlesankes.
"Maybe it's having a bit more patience," he says of the progress. "But having Becker and Adamik around made this a much better record."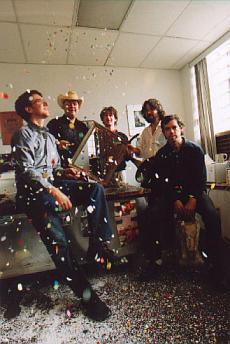 Though some of the progression was easy, Rutili likens some of the new material on the record to "giving birth to a big fat cow". For the most part, recording went quick and painlessly, he tells me.
"There are a lot of little tricks and sounds that we fell into that found their way into [the songs on the new album]," Rutili informs me. "'When Leon Spinx Moved Into Town' was instant. I had a page of words on Sunday and Monday morning we had the song recorded. I think it's the first take too. We usually never start out with words but that one worked."
With the record done and out, and a national tour in support of it under their belt, Rutili seems quite pleased with the record. As he will tell you, he, nor the band, knew what to expect going into the record. But, as Rutili tells me, they were very happy with the outcome and, despite a few things they wish they could go back and change, are overall very pleased with the record.
Look for the band to do some more touring in support of the record while they work on songs for their sixth full-length.