INTERVIEW: The Bronx
White Drugs and Islands (Island Records)
By: Alex Steininger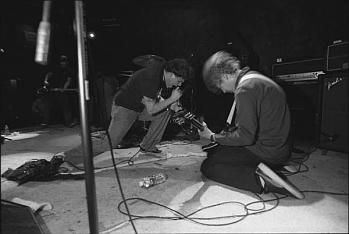 The Southern California punk rock outfit The Bronx signed a major label deal before anyone really knew who they were. With only twelve shows under their belt, the quartet - Matt Caughthran (vocals) Joby J. Ford (guitar), James Tweedy (bass), and Jorma Vik (drums) -- managed to land the coveted major label deal, signing with Island/Def Jam.

However, it was far from a fluke. Considering the band, after only one show, landed manager Jonathan Daniel from CRUSH Music Media Management (who also manages American Hi-Fi), and with their second show had several A&R guys drooling over them, things seem to be going pretty well for the band.

"We didn't know we were going to get a manager," says guitarist Joby J. Ford of the experience of landing a manager after only one gig. "We met Jonathan Daniel, he came to our first show and really dug us, and he wanted to help us out."

He pauses for a second and then recalls their second show.

"It was only our second gig," he laughs, "and Jonathan didn't tell us, but there seemed to be a lot of older guys in the crowd. Afterwards, Jonathan told us that they were all A&R guys that had come to check us out. I was like, 'shit'. It was weird."

Though, as Ford will admit, he loves the weird.

"I'm a graphic designer by trade," Ford informs me. "So, when it came time to do the artwork for our debut full-length, I did all the graphics. I love old b-movies. I love that bad art. Stuff with terrible taste. That's what I wanted to do for our record. I wanted blood dripping from fangs on a chick. You know, bad rock art."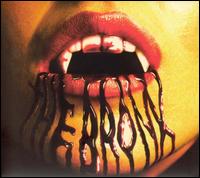 "I love to find humor in art, but most people don't get it," he continues. "I love witty stuff like that. Take our t-shirts and stickers, for instance. Most of it has nothing to do with our music. People are like, 'your shirts have bats on it. What does it mean?' and I say, 'Nothing, I just like bats'."
Not only does Ford do all the graphic work for the band, he also writes the music, with singer Matt Caughthran writing the lyrics.
"I write the music, our singer writes the lyrics," Ford in forms me. "I don't write all the music, I write the songs and then the band adds their own parts to make the music. It makes it more interesting, more unique, and definitely more individualistic."
Individualistic is something the band strives for, and nails, especially on their self-titled, self-released full-length.
Feeling as if they weren't ready for the major label yet, even after inking a deal, the band made it clear to Island/Def Jam they wanted to take a chance to build themselves, release their own record, and go the indie route before jumping onto a major with nothing to grab a hold of.
Enter White Drugs Records, the band's label.
"It's something we wanted to do, something we made clear to labels who were looking at us. I didn't think we were ready to be signed since we had only played a few shows," says a grounded, down to earth Ford. "You can't take a band as new as us and put us into 'the mold'."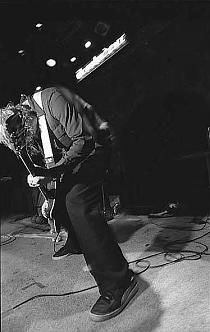 The record was released nationally on August 26, 2003, with distributed handled by R.E.D., one of the nation's largest independent distributors, and a current holding of Sony.
"Island/Def Jam really likes music, it's strange," jokes Ford, poking fun at the standard stereotype of major labels wanting to pump out one hit and leave a band cold. "Compared to all the other labels who looked at us, these guys actually cared about music. And they want to develop bands. We want to put out records, build our band, and do this as a career. And Island was cool with that."
"Also, Island is cool with us doing EPs and 7"s with other labels," he adds.
Though signed to a major, the band is treating the self-titled debut like what it is, a self-released album, covering their own touring expenses and paying their own way, rejecting corporate handouts that would later find them in debt.
"Island/Def Jam is not subsidizing the tour," proclaims Ford. "If you're a good band you can make it from town to town yourself. If you're a shitty band, you won't make it. Touring is easy. It's a piece of cake. I had never toured before and heard all these bands complain about it. There is no need to complain. It really is cake."
Their major label debut will not hit any time soon. The band is currently celebrating the release of their debut, and awaiting the release of another EP and a split CD with fellow L.A. friends The Rattlesnakes. Ford has just began writing the next record, so for now the band plays to tour until the end of the year, and continue to build their fan base.