Canada Calling! With Your Host, Bruce "e-Mole" Mowat
This Month's Topic: Fun facts About Your Favourite Canuck Recording acts!
By: Bruce Mowat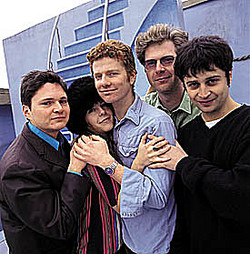 1. Did you know the New Pornographers got its moniker from Jimmy Swaggart? Look them up on the Mint Records website.

The Vancouver group'ss latest CD, Electric Version, is currently riding atop the Canuck college charts, and critics north of the border ARE EATING IT UP!

...except for me. This is "clever" middle-brow pop-rock, but nothing more. I played it for my girlfriend, who used to work with some of these mooks at the Vancouver Public Library. It left her blank as a guppy. Same deal with me. It sounds like any number of old "new wave" combos from twenty years ago, albeit refined and tweezered for said middle-brow audiences. And drummer Kurt Dahle sounds buried in this: a symptom of pop-hyphen-rock half measures? (An aside: would the Mint label fold if Dahle was offered a decent-paying job elsewhere? He's on half of their roster's releases...not that I'm complaining)

I shoulda known better, though: the group's immediate antecedents Zumpano & Destroyer slayed me none. Note to Yvette at Mint: my copy of EV has found a happy home in Toronto.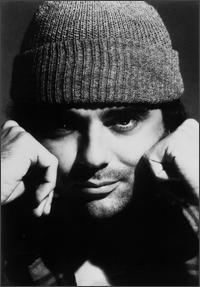 2. Did you know one of Daniel Lanois' very first rock productions was Hamilton, Ontario's answer to Rockpile (Dave Edmunds/Nick Lowe), The Shakers? Yup, way back in 1979, before The Maker was a big deal, he cut a single with Dave "Rave" DesRoches & Rick Andrews entitled "Out The Door", which was backed by "Till I'm Gone". Lanois & The Shakers would go on to do a entire LP, "In Time", and several singles and EPs. Some of that material surfaced on the self-titled CD Bullseye Records (http://www.bullseyecanada.com) released. That label also recently put out DesRoches' latest solo effort, Everyday Magic (http://www.bullseyecanada.com/DaveRave.htm). DesRoches recently toured with NYC anti-folk figure Joe Mannix, Kate Schrock, & ex-Payola, Paul Hyde (Mannix and Hyde part of the Canadian-based indie label Bongo Beat Records, ran by Canadian musician Ralph Alfonso).
And everyone present ATE THEM UP!!!
...except me. I enjoyed some of DesRoches solo work, most notably the Valentino's Pirates (re-released and available now on To'M Lou Records) CD - and not just because it was ostensibly on the Mole label (he signed himself to it) for about 15 minutes. Sorry Dave, I can't get into this, no how. The songs sound diffuse and unresolved, and the performances sound strained. Good luck, best wishes and all, but my copy's going to the Hamilton Public Library.

3. Did you know The Boards of Canada aren't really from Canada? They're two wee Scots lads!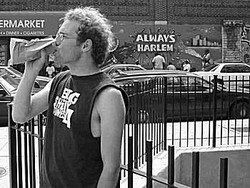 4. Did you know during his last years at a Dundas, Ontario high school, Dan Snaith aka Manitoba used to play in an 11-piece funk band called Cro Nasal Sapiens? That was back in 1998 - the band was a finalist at a local battle of the band contest, and ended up playing the top of the Lloyd D. Jackson Shopping Centre, where Styx & Simply Saucer had played 23 years before. Snaith's pal, Koushik Ghosh, (whose name was dropped in the Toronto press recently) had an elder brother, Himadri. Back in 1998 the elder Ghosh was ripping up the techno turntables of the day under the name Teste.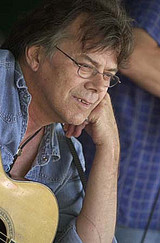 5. Did you know Billy Cowsill is alive and well and living in Alberta, Canada? He recorded some wonderful waxings with the Blue Shadows that answer the question: what if Hank Williams Sr. had lived to join the Beatles? Nowadays, he plays in The Co-Dependents, a self-described "weekend warrior" band with writer Steve Pineo, the latter who Scotty Campbell swears is one of the best damn songwriters in the country. Then again, a lot of people swear at Scotty Campbell. The Co-De's (as they're colloquially known as) have a live CD, Live Recorded Event available on the Indelible Music label (http://www.indeliblemusic.com), as does Steve Pineo. The Co-De's do Out Of Time just as well as the Stones and you don't have to sit around getting baked on an airport strip to hear it!

6. Did you know that not sending your work of genius to me will result in me not writing about it? And even if I hate it, you have to concur with Andrew Loog Oldham's (himself recently spotted in Vancouver) adage that "bad press is better than no press at all." Right then: send your stuff to c/o Creative Radio, #3, 431 Barton Street East, Hamilton, Ontario, Canada L8L 2Y5.

7. Did you know that the next issue of Canada Calling will feature Shallow North Dakota, that pop-killing, para-metal trio from Hamilton, Ontario. Heavy isn't the word, baby.