HiM - Many In High Places Are Not Well (Bubble Core)
Crescent - By the roads and the fields (FatCat)
By: Cam Lindsay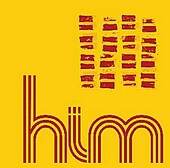 While continuing to sign some of the most challenging and visionary musical acts around, FatCat has yet again come up with two more winners. HiM is a collective founded by Doug Scharin of June of '44, Rex and the fabulous defunct outfit Codeine. Featuring musical directions Tortoise would wet their pants in excitement about, HiM specializes in masterful works of jazz formations enhanced by the help of Scharin's supporting cast. Featuring the likes of Rob Mazurek (Isotope 217, Chicago Underground Duo), Adam Pierce (Mice Parade) and Joe Goldring (Swans), among others, Many In High Places Are Not Well drifts in and out of progressive rhythms and beautifully complicated arrangements. Perhaps the most striking ingredient to the album is the wispy, billingual vocals of Christian Daustreme. Providing a voice that travels beyond conventional verse-chorus-verse, she exudes an innocent and angelic harmony that is to die for.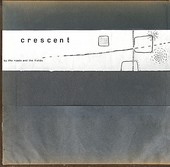 Crescent live in a whole different realm of their own. The work of musicians from Flying Saucer Attack and Movietone, Crescent quitely glide through a raw and sparse landscape. By the roads and the fields, their fourth album, uses a very minimal approach to accomplish its sound. With multifaceted production measures and unique instrumentation, Crescent bring a strong natural feeling to the recording. At times, it recalls the dreary habits of Joy Division, mainly due to the bleak backdrop and Matt Jones' monotonous voice, yet it's such an unrestrained prescription that it ends up featuring many frames of mind.

Both albums are stunning pieces of work that capture two completely different styles of music whilst maintaining high volumes of experimentation and exploration. Another triumph, two fold, for a label not afraid to take chances. A- (for both).