Little Wings - Light Green Leaves
Dennis Driscoll - Voices in the Fog (Drag City)
By: Cam Lindsay



K Records' creatives folk forces Little Wings and Dennis Driscoll make perfect companions for one another. Both shimmering with a strong, natural light, these two lo-fi affairs each have their own shining qualities to them.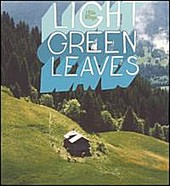 Little Wings' Light Green Leaves follows the "Wonder Trilogy" of the recent past. Itself, a trilogy spread across the formats of CD, LP and CS, LGL is the impressive work of Kyle Field. The CD version is a selection of intimate songs capturing the essence of the great outdoors and its life cycle. Field's visions are warm and beautiful ballads exposed through the effortless production. He has a keen pop sensibility that gathers walls of harmony from a strong supporting cast of other K employees. LGL is a delightfully caring piece of work that never seems to stop smiling.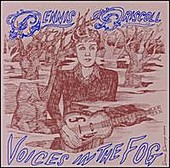 Dennis Driscoll's third album, Voices in the Fog, sounds less experimental with its production than Little Wings and a little more like an AM Gold compilation on K-Tel, if it was showcasing lonesome balladeers. Like an indie John Denver, Driscoll's music borders on folk and country in a very intimate pop setting. There is an almost childlike quality to his songwriting, while his voice fails to sound much older than an adolescent itself. Voices... is a pleasant listen all around that makes for some great outdoor, springtime, campfire music.