Fanny
First Time In a Long Time Box-Sex (Rhino Handmade)
By: Ronald W. Vaughan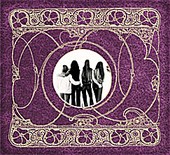 This reviewer [who has a special archive on this band] was supposed to have written some liner notes for this exclusive, first-ever box set; but,some employee at Rhino [who shall remain nameless to protect the guilty] quit the company without notice.

But, anyway... here is the FIRST-EVER, long-awaited issue of rock's pioneering all-female band FANNY on CD. Notice I said "issue". It has been THIRTY YEARS since this material has been available to buy...and the last time it was on vinyl!

All four of their Seventies Reprise albums [which had sat in Rhino's vault for 10 years]are heard here (they also did a fifth album, "Rock and Roll Survivors"--but that was Casablanca Records--probably now owned by Mercury)PLUS some very unusual outtakes/demos/alternate versions of songs merely hinted at throughout the years ...some of which have never even been known to exist!

In this 4-CD box set, one also gets a nice pamphlet detailing this amazing story, which has been more or less been buried for so long: about how the two Eura-sian Millington sisters came here from the Phillipines long ago, to Northern California, started a party band with revolving additional members; then, finally went to Los Angeles,meeting Richard Perry--and Streisand--along the way!

Finally setting the record straight, FANNY were the first all-female band with albums on a major label to play instruments. NOTE: (Suzi [Quatro] and the Pleasure Seekers were on Hideout Records; which was a local label. And if memory serves correctly, Goldie and the Gingerbreads had something on Atlantic, but it was only a single--not an album.) FANNY actually had a Top-40 hit (#30) with "Charity Ball", in 1971.

Everything is here, and more--from songs like "Charity Ball" to "I'm Satisfied"--rockers to ballads and even some tongue-in-cheek commercials [usually done by "Lenny and Squiggy's" Michael McKeen] thrown in for good measure.

The things this band did: Played both Bill Graham's Fillmores. Session musicians on the Barbra Joan Streisand album. Appeared on The Midnight Special; and Johnny Carson's Tonight Show.

That's just SOME of the MANY things they did. Among previously-unknown accomplishments is a tune tributing Aretha Franklin! And, also,we hear tunes from the mysterious "Zero Album"--the ALTERNATE version of the first ("Fanny") album pressed only in Canada--with OTHER mixes of the same songs!

And the PLACES they went! Around the world...England, Paris, Germany [appearing on the legendary "Beat Club" show there]...almost the entire USA...and lived for a while near the legendary Chateau Marmont Hotel in West Hollywood!

With June Millington on lead guitar;sister Jean on electric bass;Alice deBuhr on drums;and Nicoel Barclay on keyboards, this band--if it had not been for some unfortunate circumstances--would have been superstars. This outfit literally dared to go where no woman had gone before. At the time (1970) it was socially in-correct for a woman to play hard rock.But FANNY were very good at it, and won a lot of critics (including musicians) over.Including David Bowie!

Other people were for a time associated with Fanny,and it gave them musical careers: "Brie" Berry aka Brie Howard aka Brie Darling-- a drummer/percussionist who also did some acting [in the film "Android"]and who currently fronts the 10-year-old funk band called Boxing Ghandis, started by her and her husband Dave Darling [Meredith Brooks' producer]; as well as Addie (Clemente) who has not been heard from in a while, but who's a fine R&B guitarist...