Guy Clark
The Dark (Sugar Hill Records)
By: Alex Steininger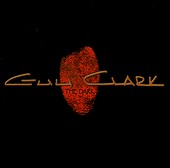 Guy Clark's latest, The Dark, is true, blue country, a refreshing reminder that slick, Nashville-produced recordings and pretty faces (aka country-pop) are a commercial concept, not something that lives and breathes in the men and women keeping country music alive.

His rugged, traveled voice tells the story of a man who has lived through it and seen it all, something that makes his stories believable as he weaves you in and out of tale after tale. The supple acoustic guitar is the primary weapon of choice, with the mandolin, harmonica, fiddle, accordion, and banjo filling out the songs, backing vocals adding even more enrichment.

Clark's songwriting, as demonstrated on "Homeless", one of the album's finest moments, is real and truthful, telling it how he sees it and making you feel and see it his way too, despite your previous beliefs. That is the type of songwriting lacking in modern country, something that made country music such a staple of America. And Clark carries the torch with pride, his songs shining dignity on the country music before him, and most likely influencing country music to come. I'll give this an A.