Ugly Casanova
Sharpen Your Teeth (Sub Pop Records)
By: Alex Steininger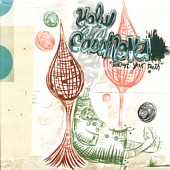 A one-off project from Modest Mouse's Isaac Brock, with help from Brian Deck and Tim Rutili (Califone, Red Red Meat), Pall Jenkins (Black Heart Procession), and John Orth (Holopaw), Ugly Casanova's Sharpen Your Teeth is your typical indie-rock front man's journey into solo territory.

Though typical, it is everything but ordinary, with Brock's songwriting charm coming alive, the ghostly melodies propped up with enough indie rock fare to keep things interesting.

"Barnacles", the album opener, is Ugly Casanova's interpretation of singer-songwriter, a man with a guitar leading the pack, slight, but ever-present instrumentation pushing the song to the max, adding an edge and an experimental rock touch, while adhering to the hushed, introspective mindset the words singer-songwriter ring.

"Spilled Milk Factory" finds Ugly Casanova with the lo-fi blues; an airy, rock song ran through an old blues record or two, recorded with less-is-more on the brain.

Continuing with the blues, "Diamonds on the Face of Evil" has the stomp and grit of an old blues tune, the heartbeat of a man wanting to play it loud and proud, and the fragility of someone addressing you one-on-one.

The ghostly-pop of "Cat Faces" is beautiful and eloquent, a confident, yet shadowy song with the right amount of pop, a tender voice led by the gentle strumming of an acoustic guitar, all flushed out by the organ and slide guitar gliding through the song.

For something that is not unusual (indie rock front man going solo), Brock, with a cast of friends, delivers an album that soars without flying too high. A record that hovers over you, making you look up to take notice when the first notes come at you, and winning you over nearly instantly after that. I'll give it an A.