INTERVIEW: Tamara Kent of MINEFIELD music (Mindfield Music)
By: Jett Black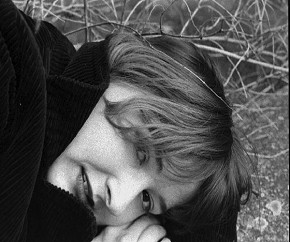 Toronoto, Ontario (Canada) provides refreshing old world scenery and establishments as a backdrop for truly innovative modern music. Music of Toronto, noticed by this music reviewer, tends to reflect a certain clarity and genius and freshness that is rarely (if ever) found within the USA. Toronto contributes it's unique flavour of influence that apparently differs starkly from other populated regions of Canada. And from this unique region of musical influence comes MINEFIELD, at first absolutely sweet and beautiful, and then enters the darkness of soul, wit, and misery. Vocals confidently channeling angelic chords in reflection of soul suffering and human bondage.

Now that distractions such as "Have a nice day!" (still echoing from earlier moments today) have been abated, let's talk with Tamara Kent about the pleasures and pains of MINEFIELD music.

IMWT: Who shot photography and did the layout for the "After the Ball" ep?

Tamara: A friend of mine, Louise Moran shot the photography for the ep. Neil then assembled the photos and text for the inlay.

IMWT: Where do you do most of your recording?

Tamara: In the past most of the recording was done at Neil's studio space www.thefacility.ca over the past year Neil has been delving further into his day job as a freelance engineer/producer, so I have taken on a lot of the programming/production responsibilities with respect to the upcoming full length 'War Machine'. While we're still recording overdubs and vocal work at The Facility, the majority of the sound design was done at my home on my digital workstation.

IMWT: What will you entitle your next release, and when will it be available?

Tamara: The next album is due out in October of this year. It's called 'War Machine'.

IMWT: Where have you performed your music for live audiences?

Tamara: We perform in and around Toronto. I've had the opportunity to perform outside the city as a solo artist, but up until this point the band as a unit hasn't traveled much.

IMWT: How young were you when you began performing and recording music?

Tamara: I started tinkering on the piano when I was about 3 years old. Started singing a couple years later. I was 12 when I began to write and 16 when I went to my first Studio session. I started demo-ing at that time on a Tascam porta-studio system for the in-house producer at the studio. Later that year one of their other artists made off with a few of my tunes and recorded them on his debut CD. That sent me into hiding for a while.

IMWT: Tell us about your background in music. What elements of music do you find influencing your attention and progression toward unleashing the music within?

Tamara: I didn't really get involved in listening to anything seriously until I was about 15. At that time I was singing in Jazz choirs, studying Medieval and Renaissance music in school and had just been turned on to Depeche Mode. Modal music was a great influence early on. The tonalities were so skewed and the melodies so haunting. Baroque music became interesting, mostly because of the counterpoint between instruments. I started realizing how similar early Synthpop was to classical writing with the 2 bar phrasing and little melodic hooks that drew the listener in. From there I branched out to bands like The Cure, Joy Division and Nine Inch Nails.

IMWT: Who are the other musicians appearing on "After the Ball" ep? Please tell us about their instrumentation and musical backgrounds.

Tamara: We were lucky enough to have two members of a very talented family contribute to the disc. Sam Caruthers, a session bass player and his son Aaron, a fine electric bassist, played on most of the tracks on the ep. Sam's background is rooted in Jazz upright playing, while his son is a bit of a Funk player, influenced by bands like the Chili Peppers and Rage Against The Machine. Martin Turner had been active as a guitarist in the Canadian scene for years playing with bands such as Swim and Zoolab. He contributed all the electric parts. Rob Capoferri was a drummer we met in College while studying Record Engineering. Last I heard he went off to Egypt to find himself. Nathan Handy is an engineer/guitarist friend of ours who did contribute to the new album, but didn't have any playing featured on After The Ball. He was included in the credits purely by my mistake We wish to thank him anyway... because he's nice.

IMWT: Please describe the scope and purpose of Minefield music.

Tamara: MINEFIELD, in the beginning, was a rotating line-up of musicians that helped give form and shape to songs that lived in my head. As a live act we've largely been a solo act... since the line-up was never stable enough to warrant many shows. With the forthcoming disc a new line-up has been put in place that should translate the new disc effectively. I'm looking forward to taking our new arrangement on the road.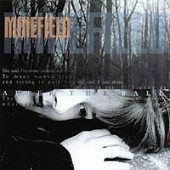 IMWT: How has releasing the music on the "After the Ball" ep helped you personally?
Tamara: I'd really hate to think of who I might be without the music. It's the one place I've always allowed myself the freedom to experiment. There really are no holds barred. The whole process of bringing something into existence that otherwise would not be there is very satisfying as well. There aren't many things in the world that I feel are truly mine, but MINEFIELD is definitely one of them.
IMWT: If you were to put another release together next week, or next month, how would you characterize the themes on your next release?
Tamara: Since we are currently in the studio working on the new disc, which will be released late in October, I can say that the new work is very 'song' driven. The arrangements are more minimalist in a sense and more raw. We've incorporated elements of cello and guitar with synth elements to create a sound that is as alien as it is organic. A lot of attention has been given to the vocal treatments this time around.
IMWT: When is your songwriting most productive? What brings you to a stage of productive lyrical development?
Tamara: It's hard to pin point a time. I tend to write in the car a lot these days... in transit. The lyrics are fiddly for me and come much later in the game. The music comes very suddenly with urgency. I find most of the melodies/harmonies are there in the first five minutes upon getting an idea. I end up singing lines over and over again so I won't forget them (if I'm out somewhere). Sort of the same process as when someone gives you a phone number and you mumble it incessantly until you can take it down.
IMWT: How do Internet resources impact exposure and marketing opportunities for your music?
Tamara: Both Internet radio and e-zines have been a great source of exposure so far. It seems that people working in this medium have a passion for what hits them in the moment. I'm a computer person myself so I know that feeling of being connected to scenes that are happening around the world at the click of a mouse. Makes you feel like anything is possible.
IMWT: Please describe one of your more memorable live music performances.
Tamara: One of my worst performances comes to mind. I played solo here in a small theatre style venue in Toronto better known as the Cameron House (seats maybe 70 people at full capacity). I played the day after New Year's and 6 people showed. Six surly characters that stared at me like I was on the menu for about an hour and a half. My opening act left... said 'There's no one here.. I've got a headache, I'm leaving.' I knew it was a tense situation, but the show really does have to go on. If you don't know that and you're out there performing today... go home... there are other people that'll get the job done.
IMWT: What do you like to include in your stage performances?
Tamara: Humor... mostly. I like the contrast between our morbid little pop tunes and me cackling about something I stepped on before coming to the venue. It keeps things interesting. I also like to shock a little. You know, wearing things that are, um, thought provoking.
IMWT: From what have you drawn upon most to develop your music?
Tamara: Pain. Unquestionably. It's funny though because when I think about it I realize that I was always preoccupied to a certain extent with things of a darker nature. I guess the melancholy speaks to me more than any happiness could.
IMWT: When did you start developing a commitment to recording and performing music?
Tamara: It's always been there. MINEFIELD (as a concept) was developed about 4 years ago. I've really only been serious about pushing it since the release of the ep in February 2001.
IMWT: Who has had the most influence upon your progression as a musician?
Tamara: I'm a huge Nine Inch Nails fan. I think Trent Reznor's work has really opened doors for me that I might not have found otherwise. It strikes me from the standpoint of exploring aggression and other emotional extremes. I think he really has the whole package as an artist... the writing, performance and production. It's all very strong.
IMWT: How do you know when you actually connect with your audience?
Tamara: I enjoy those moments when I'm performing and people are talking amongst themselves and then suddenly stop in mid-sentence and look toward the stage with a look of total confusion. Those are the moments that mean most to me... knowing that I've interrupted someone's normal flow to tell them something... and they're listening.
IMWT: What innovative concepts would you like to focus upon in your future performances, and recordings?
Tamara: I'd like to explore my voice more. The emotional guttural sounds I can make with it... the airy ethereal quality it has at times. I'm also thinking in more symphonic terms with respect to arrangement. More organic sound design, more intimate, more intense.
IMWT: What is the greatest drain upon your motivation to unleash the music you produce?
Tamara: Without question... my day job.
IMWT: How does recording and performing music allow you to communicate more of your perspectives?
Tamara: Music is such a strange language. It's never wrong. It's not like telling someone they make you uncomfortable, or you care about them passionately. It's like showing them... through more primal/abstract means. Very cool.
IMWT: Describe some of the creative techniques and instrumentation used to develop your music recordings.
Tamara: We tend to be gear heads, to an extent. Software samplers, synths, modules of all sorts. It's also great to have so many talented friends. People that play everything under the sun and are willing to share that with you in the studio.
IMWT: What changes in the music industry have caught your attention most?
Tamara: The continued impact of the Internet as a delivery medium. The mergers of the majors. Makes you realize this industry is still about money... bottom line. This only means a watering down of content as far as their rosters go... though I don't think this is news to anyone.
IMWT: What challenges have you experienced thus far in expressing your views through music?
Tamara: Where to play the stuff. It's very hard to find a venue to showcase this sort of material. Many bands play the same club over and over again because it feels safe. We do it because most of the clubs in town cater to the '4 guys with guitars' mentality. It doesn't suit our aesthetic very well.
IMWT: What interests do you have in film?
Tamara: I'm a horror film Sci-Fi nut. I also love period films. Neil tends to be into Sci-fi as well... and animation. We're geeks, basically.
IMWT: When not completely focused upon recording and promoting your music, what do you do to support yourself?
Tamara: I work on the licensing/mechanical royalties' side of the industry for a non-profit organization known as the CMRRA (Canadian Musical Reproduction Rights Agency). It's... a paper pushing type job.
IMWT: In what ways will your live performances differ from recordings?
Tamara: The live performances have a more stripped down, unplugged feel. It's nice to get out there and show people we can play and aren't just programmers and editors.
IMWT: What other side projects are you currently considering and developing?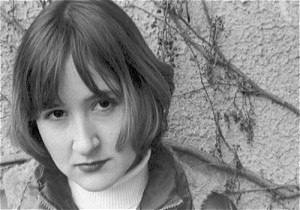 Tamara: I'm also actively pursuing a business writing for computer games and film. Neil and I are about to register the business. It should be interesting to see where that goes.
IMWT: Please share and describe any of the feedback you have received in response to your music.
Tamara: The response has been really positive since the release of the ep. People have been very kind and supportive. We've had comments ranging from the ep being a great album to fall asleep to...to it being an intense personal diary. I've been compared as a vocalist to everyone from Kate Bush to kaRIN of Collide.
IMWT: Where else might readers find your music available for purchase?
Tamara: In Canada you can order the disc from any HMV store. You can visit DR. Disc and Sunrise records locations.
IMWT: What are you looking for now in terms of new musical influences?
Tamara: Music with soul. Music that pushes the boundaries of the mainstream.
IMWT: Which live performances have you seen during the past year that impressed you the most?
Tamara: The most memorable show I've seen in the past year would have to be OURS at the Opera House here in Toronto. Jimmy Gnecco live is an incredible experience. I was wondering if his Bono/Buckley-esque vocals would come off as well in person... they did. Truly Astounding!
IMWT: What motivates you to continue performing and recording new music?
Tamara: Boredom. The noise in my head.
IMWT: Looking back, what milestones have been most notable for you in the development and advancement of your music?
Tamara: The loss of relationships. Furthering my training on piano. Exploring the art of Recording - the other side of the artist's function in the studio.
IMWT: What new opportunities are you exploring and developing to advance your music to the general public?
Tamara: We're working on a distribution/licensing deal in Europe. I'm interested in the thought of some of our material being used in Film. I think our songs have a strong visual quality to them. It's also an avenue of reaching an audience we might not otherwise have access to.
IMWT: Which songs on the After the Ball ep required the most development in production?
Tamara: 'Control'... and 'After The Ball'. Each had their own issues... mostly to do with how to keep the production coherent from section to section.
IMWT: What more would you like to share with our readers?
Tamara: That we're happy to be doing what we're doing... and equally happy to have people around who are interested in our work.
Tamara's music is available at CDbaby.com.