INTERVIEW: Orbiter
Orbiter's Harris Thurmond Discusses Growth, Live Sound (Loveless Records)
By: Alex Steininger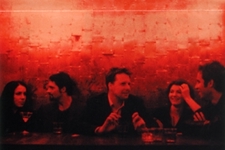 Harris Thurmond, as part of the rock outfit Hammerbox, helped catapult Seattle into the limelight, and his band got swept up in the major label frenzy that followed Seattle's media exposure.

Now older, wiser and focusing on crafting songs rather than blasting them out, Thurmond is a different songwriter, but time hasn't dulled the edge that sustained his songs in the early-to-mid 90's.

"I'm not capable of sitting down and going in any direction. I just sit down and write and what comes out comes out," Thurmond explains.

"(The new album) is more diverse," he tells me, discussing the difference between his latest band Orbiter?s debut release, The Mini LP and their latest, Sparks On A String, which was recently released on Seattle-indie Loveless Records. "The EP had the same vibe throughout the whole thing; the full-length has elements of the EP but also includes more loud tracks."

Orbiter's sound is as far from Hammerbox as one can get. Where Hammerbox was noisy and laden with guitars, Orbiter settles into a more space-oriented styling, creating pop songs adjacent their spacey textures.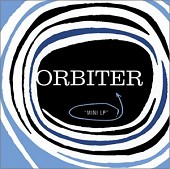 "I find it difficult to define our sound," says Thurmond when pressed to coin a phrase for what his band sounds like. "I don't know ? the EP was easier to define.
"The space reference makes a little bit of sense. But on the new album it jumps from straight pop to whatever, so it's really hard to explain."
With one listen to Sparks On A String one might wonder how the band pulls it off live. Samples? CD players? Loops? You get the feeling that they bring out an arsenal of gear to perform live, as the album is filled with plenty of intricacies, bells and whistles that aren't the easiest to incorporate into a live sound.
"We build a lot of things in the studio with loops and all," admits Thurmond.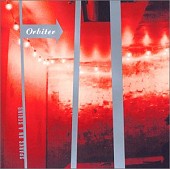 "But, the reverse is true," he says, replying to my question about first playing a song live and then worrying about putting it to tape. "We build the songs with loops and stuff while recording them and then have to re-interpret things for the live show. But we don't want to lose the loops, because it's part of the sound. So the live show will always be different from the record. It's just the way we build the songs in the studio and then play them live."
Thurmond is no stranger to the recording studio. We soon discuss the Orbiter?s ability to come up with a song and realize it on tape the way they first visualized it in their minds.
"'Way About You' is a pretty complete, simple pop song. The way we recorded it and the way it came out sounding I am very happy with," says Thurmond. "We definitely have learned how to better put ideas to tape and that song is a perfect example of how we're getting better at coming up with an idea and putting it on tape the way we hear it in our heads."
Is he happy with the way the band's latest turned out?
"I can never go back to a record and say 'that's perfect'," he states. "A record documents the time period of a band and hopefully you're always progressing, so there will always be things you want to go back and change. But as a documentation of that period of the band, I am proud of it, because I did so much with it."
He pauses for a second and then adds, "I'm as proud of it as I am the first Hammerbox record."