INTERVIEW: Mull Historical Society
An Interview with Mull Historical Society Mastermind Colin MacIntyre
By: Alex Steininger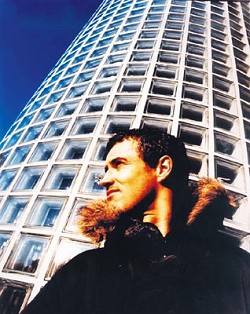 Scottish-born Colin MacIntyre is the mastermind behind Mull Historical Society, a project that spun out of a bedroom to take the UK by storm, receiving praise from the likes of Q, Uncut, and New Musical Express.

It all started when MacIntyre was writing songs in his Glasgow bedroom, amassing over 300 numbers with nowhere to place them. So he began working under the name 7-11, then Smells Like Marzipan. Eventually he settled on Mull Historical Society.

"I wrote the song 'Mull Historical Society' and thought it was a good band name," he says. "I did have doubts whether it was too long, but people seemed to like it. Smells Like Marzipan never really meant anything and I always felt a bit daft phoning people up saying, ?Hi, this is Colin from 7-11.? After a while, a name?s just a name anyway."

With a name for the project, MacIntyre was ready to start trimming down his catalog of songs and begin work on Mull Historical Society's debut release.

The result was Loss, a charming pop album with charisma and hooks, sounding big on the rock songs and lo-fi on the soft numbers while maintaining a consistently unslick sound throughout.

"I have hundreds of songs recorded over the years on 4-track, but I actually only did about 35 to 40 songs in the studio with Loss in mind," informs MacIntyre. "The right songs for Loss just became obvious. I thought it would be a nightmare process, but the album was about getting a balance, and I picked eleven tracks, as did the record company, and we both agreed.

"I wanted Loss to be a trip through all the types of songs I've written, and through all the kinds of sounds that I hear. It also had to be light and dark, up and down, and that's hopefully what I got. I'm really happy with it."

MacIntyre quickly follows up that comment with a disclaimer.

"A lot of my 4-track stuff probably should stay locked away," he admits. "It was me trying to find my own style. I was always pushing myself to improve and capture the songs in my head better. Some of them have appeared as b-sides and will continue to."

"Doing jobs that I hated and stuff like that, it all starts to seem worthwhile," MacIntyre says of the album's release. "When Loss was released I felt very proud, glad, and relieved that it all came together. It was quite a journey getting there for me. Hopefully I've made the album sound positive; it's about turning personal loss into a positive."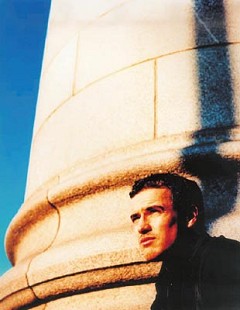 If it wasn't obvious that MacIntyre is prolific when he began working on Loss, choosing from array of material he had written and recorded, it becomes crystal clear when he talks about the second record. He has already began writing and working on it, before the first record was even released.
"I always write," he explains. "My songs are where I am at in my life at the time when I write them, or about the people and things going on around me. Hopefully that will go on and I'll keep writing about it all.
"To be honest, I've probably got too many songs. Writing an album and working with the thirty or so songs I'm working with, it's an ongoing process and I love it. I don't know how I'm going to select the ones that go on the next record. I think it will be tougher than selecting the tracks for Loss. I feel that I've moved on, in terms of songwriting and production, and I feel I've improved and became more focused."
MacIntyre is constantly writing, not only to jot down his musical ideas, but also to practice and to ensure growth from album to album, something he is very concerned with.
"I want to really try and draw out the best from myself," he tells me. "I will end up with the strongest album possible, so it's good to have choices in terms of song selection. Thirty songs don't really go into eleven or twelve that easily. It's hard to say which tracks will make the next record. Last night I recorded a song called 'Footsteps'. It's about a British Junior Minister of State. He is crumbling under the strain of low profile, long hours, and lower ranking office mediocrity. He is trying to climb the rope, but failing. It's quite spooky and mad sounding. It all builds to an outro with piano layers and ambient drums with radio/airport terminal noise in the background fleeting in and out. It has mad, rampant drums in the verses, but cuts to a melodic chorus. It's a fitting tribute to this man's demise."
Loss is currently available through chains and mom and pop stores alike throughout the U.S. and Europe on Beggars Banquet. Look for the follow-up to Loss sometime in 2003.