INTERVIEW: Sid Hillman Quartet
"We're Not Country, We're Western Influenced" (Sid Hillman Quartet's Web Site)
By: Alex Steininger
Photos By: David Arenas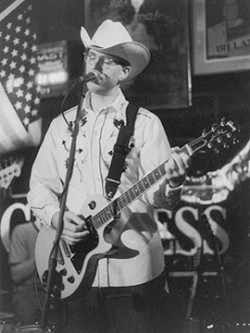 "I don't use the word country. I use the word Western to describe my music," says Sid Hillman, the founder and front man of Los Angeles' Sid Hillman Quartet.

"What I hear in my music is like Hank Williams, which I don't consider country," elaborates Hillman. "I consider that Western. New country is so much crap. It's like, use pedal steel to sound country when really its just bad pop music. My music is slow and sparse, very dynamic with a little Western."

Hillman, who makes his living as an actor, is currently in the studio demoing material for what will be the quartet's third full-length release. In between touring, acting, and working on the new record, Hillman is also looking for a manager and a record label for his band.

"Our last record was a one-off with Innerstate. They're a really, really small label, no tour support or anything like that. We definitely need more support. Right now we've been working off my credit card," he explains. "I'm also looking for management. I don't like doing it myself."

Recently completing a solo acoustic tour with ex-Mojave 3 frontman Neil Halstead, Hillman is putting the pieces of the puzzle together, to help bring interested labels and managers his way.

"Right now we're demoing some songs to test ideas out, to see how things work. I had a fair amount of songs written before Volume II (the quartet's sophomore release) came out and have enough now for a new record.

"When we went out with Mojave 3 we were unknown," Hillman says of their first U.S. tour. "I had to put out a record myself and nobody knew who we were. Then when I went out on the solo acoustic tour with Neil Halstead, they knew who I was and accepted me, though the solo acoustic tour was a bit disappointing. I missed the quartet. I missed introducing the quartet to those people hearing me for the first time.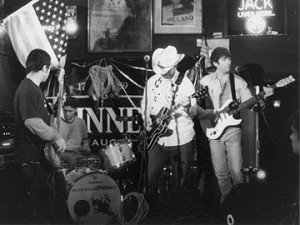 "People had already heard Neil's record and had heard the arranged versions. This was their first exposure to me and Volume II, so I wish it could have been the other way around for me. I wish they could have heard the arranged versions first on the record and then came and heard the songs solo acoustic."
Named the Sid Hillman Quartet, because Hillman is the songwriter of the band and the engine that propels the band, Hillman, who is adamantly against co-writing songs, says the quartet does indeed have a lot of creative input in the band. And that this is a real band, not Sid Hillman solo by any means.
"I come in with the words, melody, and chords and then it takes four or five rehearsals before we sink into something," he says. "I learned to never come in with a complete song with the quartet. My obsession is with business and sparseness. I am sensitive to the builds and the dynamics of the songs. That is why I write songs by myself, for the dynamic reasons.
"The quartet doesn't write songs. Arranging, though, is a big part of the band. With the arranging they have a lot of creativity. It is a band, it's not just me. I write the songs but it's a true band with arranging in mind."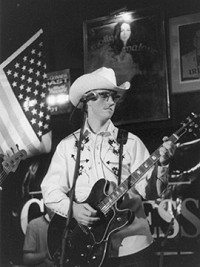 Volume II finds a more confident Hillman further delving into the country-influenced, folk-based song structures he initiated on the band's self-titled debut.
"The more confidence I get, the more I can let go and allow more imperfections than I did on the self-titled record," Hillman says of the more natural, lively feel of Volume II.
"The guitar player on our first record is not the guitar player I have now. We changed guitar players in between recording Volume II. Besides that, what has changed most between the first record and Volume II is my confidence in songwriting. It's all by gut. I hone in on how the song should be, no preconceptions, no rules. The new songs are different in that way. I thought the progression should be natural, which is another reason why I never co-write songs. If you jointly create something its more purposeful."
Look for another Sid Hillman Quartet record in the spring/summer of 2003 on a yet-to-be-determined label.