Grandaddy
Concrete Dunes (Lakeshore Records)
By: Alex Steininger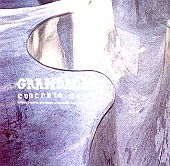 On a recent post to their message board, Grandaddy wrote a bit about their latest release, Lakeshore Records' Concrete Dunes:

Hello again. It has been brought to our attention that Will Records, our former label, is planning to release a "new" record by "us" on February 19, entitled Concrete Dunes. Please be advised that this album arrives without our input or knowledge. It consists primarily of The Broken Down Comforter Collection, which I have usually seen in stores for less money than Concrete Dunes is selling for. We were not involved in the decision to rerelease or repackage this album. We first saw the incredibly questionable artwork, title, and new track listing on the internet, after being given the heads up by a friend. The additional material does not merit a rerelease in our opinion, and could be considered grossly opportunistic. I think that it's probably illegal for us to discourage you from buying it, so I won't actually verbalize that sentiment. Again, at the risk of sounding incredibly redundant, we have nothing to do with the release of a record entitled Concrete Dunes. Pleasant afternoon to everyone.

Having read that, it should be noted that the music is all Grandaddy's and if it is Grandaddy, you're more likely going to hit than miss. And Concrete Dunes, being a collection of rarities, imports, previously unreleased material, and out of print songs, is a beautiful collection of timeless, endearing pop from a premiere underground pop band.

From the tender acoustic softness of "Gentle Spike Resort" to the soaring "For The Dishwasher," through the guitar-driven rock of "Kim You Bore Me To Death", Concrete Dunes showcases the band's raw, uninhibited, and well-produced sides, showing you all the dimensions of this band. A solid collection of fifteen songs that range from promising to brilliant, Grandaddy fans will actually enjoy this (if they don't already own the material). I'll give it an A.