Hawkwind
Night of the Hawks (Visionary/MVD)
By: Randy Harward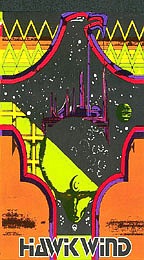 Hawkwind is a special band. There's something for the stoners, something for the prog-rock music dorks, and something for the new wavers in their music and performance. Night Of The Hawks is best described simply: a fantastic document of the band's eccentric performances.

Extras: bonus title track.