INTERVIEW: John Mars
Gary Pig Gold asks John Mars Eight Questions
By: Gary "Pig" Gold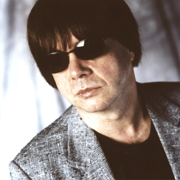 The quite-legendary-indeed John Mars began his lengthily illustrious performing career in Canada circa 1972 with the first of his many rocking combos, John Mars And The Martians. After bravely picking it up where "Trout Mask Replica" left off, the Martians slowly but surely transmorgufied into Brian's Children by the time Punk Rock had arrived, and their debut platter was produced by none other than the extremely pre-U2 and Dylan Daniel Lanois. John's latest hoppin' lil disc "Whasup?" was masterminded by Juno Award nominee Jack De Keyzer, and I'm happy to report it sounds much, much more like Rhinoceros than Brian Setzer. Meanwhile, John Himself is happy to report that--..

1. "Munsters" or "Addams Family": which one's for you, and why?

Addams Family. When I was about 13 I had a wet dream involving Morticia. Ever since waking up that morning in a big mess, I have wanted my own family life to be just like the Addams Family.

I did have one girlfriend who liked to dress up like Morticia and, I guess, that may be as close as I can come to bliss. So, I hope I find another "Tish" dresser someday. As a role model, Gomez is especially important for reminding us men that we should keep up on any changes in our stock market holdings.

2. Who in the world, living or dead, would you most like to play a game of Twister with?

Carolyn Jones, Farrah Fawcett and Brooke Shields and, hopefully, that would be either "Naked Twister" or "Strip Twister". A game of "Strip Table Top Hockey" with any of the aforementioned might be in order, as well. I would have cited Barbara Eden, but, as we all know, you just can't trust those genies - she might cheat.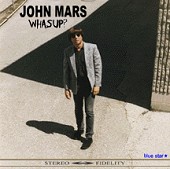 3. How many Sid King & The Five Strings records do you own?
Gee, Gary: I'm the one who turned YOU on to Sid King and the Five Strings! I have the whole works, I think.
4. Got any good Tiny Tim stories?
http://www.tinytim.org/letters/memories-love-and-kisses.html
5. "Ginger" or "Mary-Ann": Which one's for you, and for how long?
Ginger. Forever and ever.
6. What single song -- living or dead -- do you most wish you'd written? And why didn't you?
"(I Can't Get No) Satisfaction" by the Rolling Stones. And, it must be the first version with the Jen Tonebender or, whatever fuzzbox that was, and, the boom/thwack boom/thwack beat. Subsequent versions by the Rolling Stones, Otis Redding, Blue Cheer etc. were almost like new compositions (although they had their own high points).
I didn't write it myself because I think I was too busy gettin' busy with either Ginger or Morticia, I can't remember which.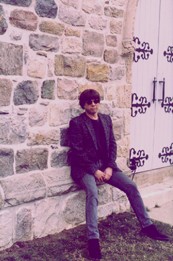 7. Whose gold-plated microphone would you most like to be reincarnated as?
I guess if I was going to have some female singer slobber and slather all over me, I'd prefer it be Tori Amos. I guess I prefer the songs of Aimee Mann a little better and, she is quite a cutey, but, when I think of Tori gob, I get a little more excited. Would it be possible to come back in the life after that one as Tori Amos' piano bench?
8. In 2000 words or less: your hopes, aspirations, and goals -- musical and otherwise -- for your life and your country?
Well, of course, we've already established that I'd like to meet another girl who likes to dress up like Morticia and then, have a family that acts just like the Addams Family. As far as my country of Canada goes, it (and the USA of course) needs to clean up the smog. Other than that, we are not doing too bad.
Musically, I'm just trying to write some songs that people will want to hear. Songs that carry the torch of basic Rock'n'Roll and, Soul music into the new century. In the words of Ronnie Dawson (a spokesman for a generation) - "Everywhere I go, I'm just Rockin' and a-Rollin'".
PS:
Please be sure to visit the Marsite, right there at...