The Dwarves
Come Clean (Epitaph)
By: Alex Steininger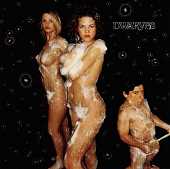 If The Dwarves don't make you laugh and have fun, than you're too uptight to be dealt with. These guys crank out hilarious pop-punk that isn't afraid to step on some toes, poke fun at those you deserve to have jokes directed at them, and laugh in the face of the uptight. Plus, they write killer punk that is fast, furious, and so fucking loud you can't help but remember why you fell in love with punk in the first place.

Do you love The Dwarves? That's the question. And the answer should be yes. I mean, fuck, listen to Come Clean, one of the best releases to come out on Epitaph in a long time. And, from a legendary (or should I say infamous?) band like The Dwarves, too.

Blast "River City" and let it rip into you. Dance to "Come Where The Flavor Is," laugh to "Better Be Women," and sing "I Want You To Die" to your enemy. Then listen to the album again and again, and each time pick up something new and exciting about it. There is enough power and energy here (not to mention humor) to earn the album a spot in your CD player for quite some time. The Dwarves come clean, and cum on you in the process. I'll give it an A.