Coldspot 8
It's the Feel Good (Beatville Records, Inc.)
By: Alex Steininger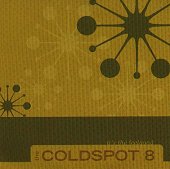 Soulful traditional ska and reggae collide on It's the Feel Good, an infectious, danceable blend of melody, warmth, and a feel good vibe that will send a smile across your face. The rhythm section provides a sturdy backbone, while the guitar makes your feet shake, the horns brighten and intensify the sound, and the keys enrich everything with a distinct flavor.

"Stand-Off" is a groove-laden, beat-heavy dance instrumental that recalls sunny days on the beach and the sounds of early ska pioneers, while "Give and Take" owes more to reggae greats than the ska innovators. "Rough and Tough" fuses the reggae and the ska, giving you a sunny, chirping number that is slow and smoky, as well as upbeat and swiftly danceable.

"Gun The Man Down" is a light, bouncy instrumental that will get you moving, "You Gotta Work" flourishes with a tingling reggae touch, and the blistering horns and soothing rhythm of "High-Five" will put you at ease while all you think about is dancing the night away.

Juicy and moist, tight and punchy, and plentiful with the dance grooves, Coldspot 8 delivers pumping ska and reggae that will make you want to shake and move like it's, well, err... like you want to shake and move. It's a good time record; I'll give it a B-.