Gran Torino
Two (26.2 Music)
By: Alex Steininger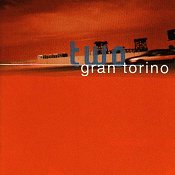 The 9-piece Gran Torino's second album, the aptly titled Two , finds the band fusing funk, R&B, soul, and pop in a warm, danceable sound. The songs are strong and the groove is there to dance. The only drawback is the songs sometimes drown themselves with the warmth and bright grooves found throughout, making everything sound forced and tired.

Where the band lacks on energy, they make up for in grooves aplenty. "Moments With You," currently seeing radio play throughout the band's hometown region in the South, delves into hip-hop before the band breaks into some sunny pop-funk. The band will not miss to get you dancing and smiling, while tracks like "Are You Livin" and "Days of the Tested" keep the groove going for long after the songs.

The music is fresh and crisp, danceable, and very inviting with its warmth. But, where the band excels they also hinder themselves. The album is too warm and too inviting. It feels way too polished and overdone to have any life running through it. It is still a great party album, though. I'll give it a C+.