Fascia
Fascia (Clock Wise Records)
By: Alex Steininger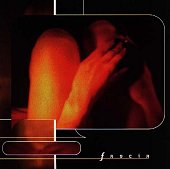 A media group involved in performance, recording, filmmaking, installation, design, and production, founded in February 1997 by painter Honnie Goode and musician Todd Kitchens, Fascia is a world that encompasses the word 'art'. On their enhanced EP debut, Fascia put their art to music, creating visual sounds compiled of experimental electronic music sure to heighten the senses and swim around in your mind.

All five tracks on here mix an airy core with an electronic pulse, allowing the music to beat and breathe as it pleases. The music takes you through a fantasy trip in your mind, where the sounds and textures of colors the music creates comes to life in your own imagination and sends you on a blistering journey through your own mind. Simply, the music is relaxing, freethinking, and a journey in itself. I'll give it a B.