SHOW REVIEW: X-Ray Cafe Reunion Shows
October 16th & 17th, 1999 - Portland, Oregon (Chinese Tea House)
By: Sonya Brown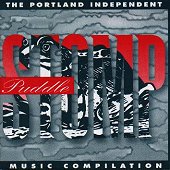 OK, so I wasn't living in P-town during those wild and crazy times of the X-Ray Cafe; but shortly after moving to Portland, I was given a compilation Indie CD entitled "Puddle Stomp", which featured many of the now legendary performers of that era. It was my first introduction to the likes of "Big Daddy Meat Straw", and "Completely Grocery". Yes, I admit that I hail from Los Angeles, and when I first moved up here I had horror visions of leaving those fabulous L.A. clubs behind. Goodbye "Whiskey A Go-Go" & "Wolf & Rissmiller's Country Club" , though I hadn't been to any of them in ages. At that point in my life, I rarely ventured out of suburbia (my life was pitted in the depths of normalcy); but that didn't matter, for I was being moved up to some music foresaken town where everyone listened to the likes of Garth Brooks and wore cowboy boots and went line-dancing. I relished in my misery, and delved deeper into the darkest music I could get my hands on (and I would love to personally thank Trent Reznor for giving me the strength to go on). I sent long sorrowful letters to my dear friend back "home" in L.A. about how I was being held captive and I would NEVER, no NEVER be broken down. OK, so I had been to a few cool shows by now and was feeling somewhat better about my new home, but I like to be dramatic. Then came that fateful night that I was given the Puddle Stomp CD. What's this? Portland's Biggest Underground Cult Sensation? Ah yes, Big Daddy Meat Straw was on the agenda now! They oozed of that Big City Evil I was missing! I was able to catch a LaLuna performance, and I was shocked and stunned. FINALLY, I was in the midst of big city evil doings which were going on all around me! Of course, that was merely one of my first introductions to the big city evil doings (and it certainly wasn't going to be the last - yee haw!)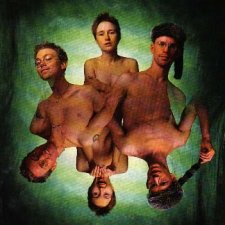 Anyway, when I got wind of the X-Ray Cafe Reunion Shows, I decided it was a worthwhile project to check out. On Friday night, I arrived about half-way through the Hazel set. OK, so Hazel is legendary in these parts... but I was ready for some wicked evil city stuff, and besides, I couldn't get near the stage; so I hit the bar upstairs for a rum & coke or two. By the time I went back downstairs, "Ernest" had taken the stage, to give out "spankings". Well, now, here was a bit of evil. I wormed my way to the front. On second thought, I guess I really didn't need the stage front visual on the urination in a cup portion of the show. Ah well, that's performance art for ya'. Then it was time for Big Dad to take the stage. Yes, all the usual antics, only this time I was right up front - not like that shell-shocked concert-goer of that long ago LaLuna show - afterall, I have seen some evil-ass shows in my time, so I danced & laughed my way through their set to the likes of such classics as, "The Legend of Warts Taem Idad Gibb", "Mr. Stanley", "Captain Spackle", "Dude I Rule,"My Penis", all of those silly little dittys, right up to the grand finale - my favorite - "Fifteen". OK, so enough evil & silliness for one night. I went home to rest up for the next night.
Saturday night brought more antics; yet quite a bit more on the tame side. I arrived during Roger Nusic's set. He was in full "Roger" form for the occasion; complete with 2 James-Bond- type dancer girls to accompany him. Roger is a one-man show of sorts, playing the guitar, violin, drum machine AND the crowd with a carefree attitude. No, not really evil, but fun all the same. OK, next on the line-up was Completely Grocery. What fun! I danced the entire set, and was completely thrilled when they did "Cotton Mouth" (HEY, that tune is on my CD!) Again, not necessarily evil, but good tunes nonetheless! I stayed put during the entire set of the next band, "Drunk At Abi's". A bit more bluesy rock, and a great sound!
I was finally ready to call it a night, but wanted to hear "The New Bad Things" before I departed (BAD THINGS?! hmmm.... gotta' be some evil there). They sounded a bit rough off the start, and I lost my prime spot up front; so I decided to say goodbye to the X-Ray Reunion.
I have been living in Portland for about 5 years now, and I still write those long foresaken letters to my friend in L.A. Only now I ask her, "When are you going to come up HERE and visit me?" Yes, I love Portland.