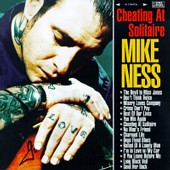 1. Mike Ness - Cheating At Solitaire (Time Bomb Recordings).
The long awaited solo LP by the leader of the legendary Orange County group Social Distortion. Saturated with rich guitars and a back-in-the-day country twang, reminiscing of heartache and torment. This record exceeded all expectations and has been the listening favorite for the last few months. And a cool Hank Williams song to boot!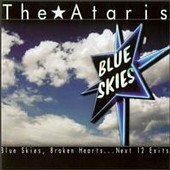 2. The Ataris - Blue Skies, Broken Hearts... Next 12 Exits (Kung Fu Records).
Honest, melodic, exceptional. This record is so well written and so well made it's a wonder why this Santa Barbara quartet hasn't taken over mainstream radio(yet). Brimming with fast melodic guitars and heartfelt melodies, it's hard not to appreciate this one.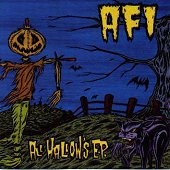 3. AFI - All Hallows EP! (Nitro Records).
The best AFI record to date. Three originals, one cover... Halloween from The Misfits. The three originals are the most developed and mature work AFI have put out yet. Brilliant lyrics, intricate musicianship... all at about ninety miles per hour. Very intense stuff, and the Misfits cover does the song justica nd then some.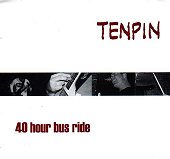 4. Tenpin - 40 Hour Busride 7" (Rise Records).
The Blasting Room sessions from this diligent Portland, Oregon rock band are all crammed into this nifty red 7". This record hits on pop influences while maintaining a traditional rock edge, always a trademark for TENPIN. This record was only pressed so get your hands on them while you can.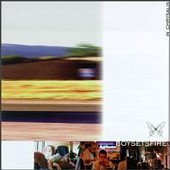 5. Boy Sets Fire - In Chrysalis EP (Initial Records).
Whoa. This one starts hard and ends heavy with a DK cover. Political commentary, a voice that suits Boy Sets Fire very well is on full volume on this record. The emotion and energy don't let up for five songs, and this record will make you want to change the world.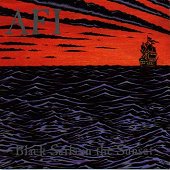 6. AFI - Black Sails In The Sunset (Nitro Records).
This full length outing for AFI is no dissapointment for any punk/ hardcore fan. It begins with an intro that will have you thirsting for more, and any fan who has been to a live AFI show wil know what it's all about. The new 'gothic' look that is shown on this album is a great concept. You will be led through shadows and dark passageways while listening, and hopefully you will find some redemption in Davey Havok's hallowed words.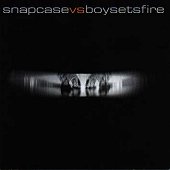 7. Snapcase vs. Boy Sets Fire - Split EP (Initial Records).
This split record contrasts Snapcase's signature throat ripping hardcore with Boy Sets Fire's diverse emo-core. Snapcase does The Police, Boy Sets Fire does their own thing. A standout, Boy Sets Fire's Unspoken Request, gives a lot of compassion and a lot of anger a place to go to for anyone who hears this tracks insightful lyrics.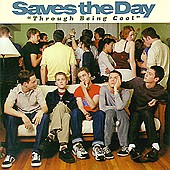 8. Saves the Day - Through Being Cool (Equal Vision Records).
These New Jersey kids serve up a cocktail of hyper catchy emo-pop that can't be compared. Though sometimes their lyrics border on the grotesque, it creates a striking contrast against the backdrop created by the rest of the band. This record is sure to make all the little girls swoon. Hopefully they will come to swoon your town soon.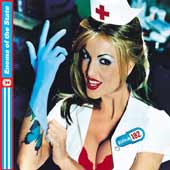 9. Blink 182 - Enema Of The State (MCA Records).
The latest full length from California's much loved and hated pop punkers shows a new stage in the band's evolution. While they have their traditional piss, fart, and girl songs they have also succesfully demonstrated what solid songwriting can do. The addition of new drummer Travis Barker added a much needed new dimension to Blink's dynamics, along with some clean guitar and a few strokes on the piano we have the best pop-punk band playing today strutting their stuff.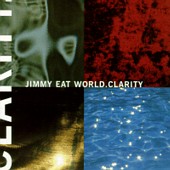 10. Jimmy Eat World - Clarity (Capitol Records).
What can I say about this much loved quartet? Emotion. Insight. Reality. These guys don't let themselves float away on their own cloud of emotion, they keep us very well grounded and deliver thoughtful songs about everyday life. We hope for the best and these guys help us get it. Nearly perfect pop songs.