Earnest G. Woodall
Unusual Characteristics (Zephyrwood Music)
By: Alex Steininger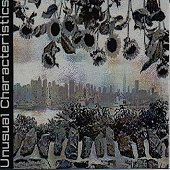 Electronic orchestration, jazz, new age, classical, and ambient all play a crucial role in Earnest G. Woodall's intriguing, intricate style. Call it new age electronica, call it classical easy listening, or call it mood-relaxing sounds of technology. But, whatever words, labels, or phrases you use to describe it, recognize the innovation and complexity Woodall uses to create such sounds.

Fans of classical music will instantly be able to pull apart the music and sight influences, while fans of new age and jazz will be able to spot potential influences throughout the album as well. Fans of electronica and ambient styles may not be able to pull apart the music and start counting influences, but the blurred lines Woodall walks along will find fans of the aforementioned styles digging these sounds too. I'll give it a B.