Psychic TV
Origin of the Species - Volume Too (Invisible Records)
By: Alex Steininger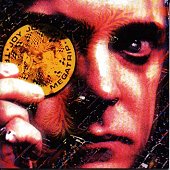 Volume two of a three volume set aimed at educating and informing people on the roots and progression of acid house music, Psychic TV's ORIGIN OF THE SPECIES is a two-disc set filled with over two hours of tripping psychedelic acid house music. It will find your mind spinning, heart racing, and eyes glazed over as the music becomes "a second supply of two tablets of acid" and finds you on one of the best highs of your life.

Both discs are jammed packed with samples, trippy beats, driving rhythms, and enough fuel to party a non-stop rave for well over a week. Putting these two discs on constant repeat will find you deeper and deeper into the fold with each full listen, and eventually the drug (read: music) will be so consuming, you'll find it sounding different each time you hear it. Though, we all know it stays the same (does it?), it invariably seems to change each time you listen to it, screwing with your mind a little more each time, easing you into it, but taking complete control when it feels the need.

Even die hard purists of the sound will find themselves learning from this collection of stand out acid house music aimed at pleasing, and then twisting, the taste buds of your mind. Though, one thing is for sure, after listening to this music, the craving for volume one, and eventually volume three, start to really hit you hard, as the need to complete the collection and be fully enlightened seems your only option. Much like satisfying the craving and getting your next fix. I'll give the album an A.